Sapphire's high purity and strength is an excellent and industry-accepted material for Semiconductor manufacturing. Its durability and scratch resistance make Sapphire ideal for vacuum environments and high plasma resistance to withstand etching. Sapphire material is highly resistant against industrial chemicals, including the alkalis and acids used in the manufacturing processes of semiconductors.
Sapphire is widely used as the viewports of etching apparatus, ashing equipment, and diffusion furnaces. It is also used as tubes which discharge the activated plasma gas used for etching. The purity of sapphire itself is more than 99.99% and is widely used for parts and jigs in semiconductor manufacturing lines. Additionally, the high strength and high penetrability make sapphire suitable for use in semiconductor process chambers.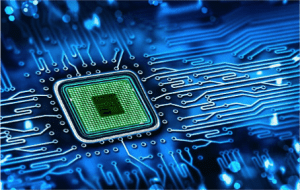 Sapphire vs. Quartz
Process environments using aggressive chemistries rapidly erode quartz windows with the quartz surface becoming cloudy. Extended exposure can lead to complete erosion of quartz windows to the point of failure either by full penetration or undercutting of sealing O-rings. While the service life of quartz windows can be quite limited, in many cases, sapphire windows can be used indefinitely. With sapphire strength being approximately six times greater than quartz, Sapphire windows are usually 30% to 50% of the thickness of the quartz window they replace. Typically, sapphire is preferred for a high purity application in semiconductor manufacturing.
Sapphire components are used in various Semiconductor Equipment Applications:
Sapphire Lift Pins and Guide/Alignment Pins
Sapphires durability and resistance to fluorine chemistries and high-temperature process environments up to 2,000°C offer advantages over materials such as quartz, alumina, and other ceramics and often replaces these materials in semiconductor process chamber environments.
Swiss Jewel is here to help with any question, application insight, or product need you may have.
Contact Us: 800-922-0118 | sales@swissjewel.com